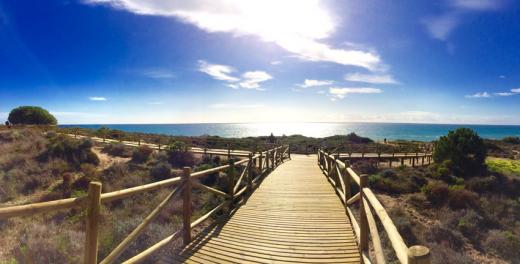 For friends groups and companies in Marbella:
Fitness and wellness in Dunas de Artola


Physical activity, sports, meditation, relaxation ... What if we incorporate these healthy practices into your holiday? What if we bet on a friends reunion or a corporate event in which the health and fitness is the epicenter of it? The physical and mental benefit can be an exciting extra activity during your stay in Marbella !
And the best thing is that you do not need big assemblies, complex logistics or arduous productions to live great experiences. Being clear about the objective, getting to know the people, finding the best environment and taking care of everything you can have from your holiday period in term of wellness !


We can offer some great proposals for your events, venues, reunions or season break in Marbella. We place these in an impressive enclave, a unique natural jewel in the whole Costa del Sol: the Artola Dunes. A unique oasis in the whole Mediterranean. An amazing Eden in Costa del Sol. A protected natural ambient just a few minutes from Marbella, where experiences acquire a special dimension. A place for calm and reflection, to disconnect from everything and connect with oneself. A gift from nature itself to park the routine and build your own individual refuge.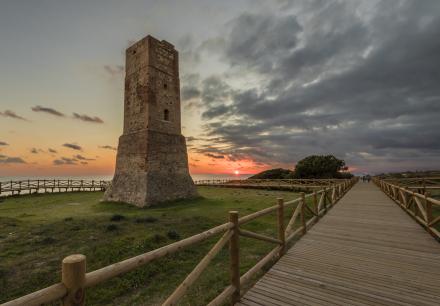 Las Dunas de Artola, are an enclave with its own identity formed by the incessant action of the winds and the coastal currents. A beautiful rarity with its own fauna and flora in which three types of dunes are distinguished: mobile, fixed and fossilized. Some 19 hectares of land next to the sea that includes a vestige of the military and defensive architecture of the era of Muslim domination: the Tower of the Thieves.

Now, a catwalk crosses this entire enclave between sea daffodils and junipers. A trail to guide your experience by the sea. A protected Natural Monument that we respect and, at the same time, put in value to set up healthy experiences to combat stress and tensions.

Amazing Running Experience

Stride striding, the breeze invades your body. The look ahead reveals a captivating paradise. The mind is released from bonds and your body is given to exercise. You're on the move It's the Amazing Running Experience.
We turn one of the most practiced sports disciplines into a fabulous experience through this imposing natural landscape.
A guided tour by a runner around this Natural Park. a hidden treasure for a simple activity, very healthy, adaptable to any physical condition and adaptable to any timing. An ideal exercise to start the day with energy or to get rid of the suffocating trace of an intense day.

Power Walking Experience

An experience that changes the rhythm with respect to the previous one. It's not about Running, it's about Power Walking, a discipline for those who do not want to or can not run. A walk at a specific rate during a specific period of time that offers numerous benefits to the body (fat burning, improves blood circulation and oxygenation of the body, lowers blood pressure and cholesterol, improves the cardiac system, prevents diabetes, de-stresses , relax and improve our general well-being).
Also, in this case, it is a physical trainer who directs a session that combines different surfaces (stretches of footbridge and sand of this beautiful beach spot).
Activity is an ideal way to open the day or face the end of it.

Yoga Workshop

The waves of the sea as a soundtrack. The breeze as a companion. The sun as a restorative. Elements that add up in this Yoga Workshop, an experience to get into this discipline of Hindu origin that seeks physical and mental well-being.
A yogi teacher is the one who guides the activity that presents different variations depending on the type of yoga practiced.

Taichí Workshop

Relaxation, meditation or simply a way to practice sport. The Taichí Workshop is a contact with this martial art developed in China and practiced by millions of people around the world.
The environment contributes to raise even more the experience of this activity directed by an accredited teacher. It is a physical-spiritual practice that helps to disconnect from worries.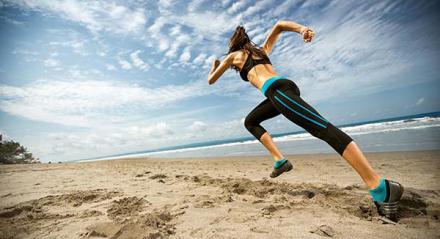 Crossfit

For the most demanding, for those who seek to release tensions with an intense displicina, the option is the Crossfit. This type of training with varied and intense functional exercises is another great proposal to carry out next to the Artola Dunes.
A physical trainer is the one who directs a dynamic adapted to the level and physical condition of the participants.
All these are some of the proposed experiences to enjoy this opportunity during your stay in Marbella. These are activities designed not to have an impact on the protected area but to incorporate this Natural Monument as a value of the event.

The five programs, however, can also be developed in other locations, as in Nueva Andalucia Beaches, close to Puerto Banus.

ASK FOR MORE INFORMATION ABOUT THESE EVENTS IN MARBELLA AT VILLA DOMUS VESTA AT ARTOLA DUNES OR VILLA LAS BRISAS AT NUEVA ANDALUCIA BEACHES.

info@glamourhouses.org

BACK TO MAIN PAGE
Parque de Los Alcornocales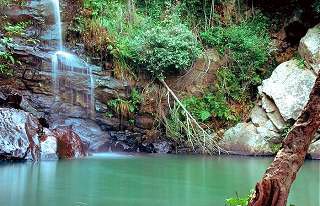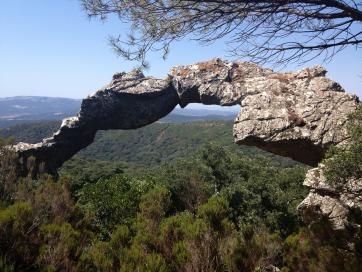 Sailing School
in Costa Smeralda