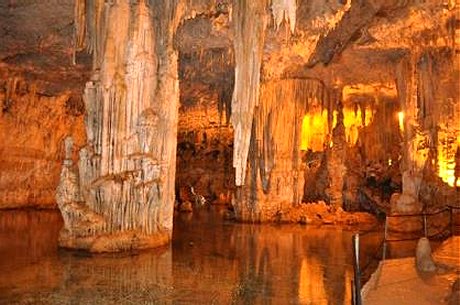 Sardinia's Caves
When Nature is Fascination, Art, Mystery, Mythology

A journey between the caves of Sardinia where nature has expressed all its artistic qualities, shaping the most incredible forms: exceptional works that deserve all our admiration for a natural creativity going beyond every human fantasy.

Sometimes mythology and mystery take the place of science in front of the millenary work of nature that digs, creates, shapes, moulds, as if man didn't find (or did not want to find) the scientific words to describe such beauty!
Sardinian's caves are fascinating and mysterious places , treasures that nature creates and jealously preserves ; to visit them leaves a mark, becomes an experience of life.

For those interested in this unique emotion here are the main caves of Sardinia.




Cave "Grotta del Bue Marino"

These caves are among the most fascinating and get their name from the Mediterranean Monk Seal that used to inhabit them. They can be reached only by sea.

The trip starts from Dorgali harbour. Along the sea journey you can admire the imposing calcareous cliffs that plunge into the gulf's crystal-clear waters and charm even the most absent-minded visitor.

The tour takes place in the southern part and along the way you notice the peculiar stalagmites and stalactites of various hues, that thanks to plays of light favour chromatisms of rare beauty, emphasized by the clearness of the beautiful salt lake waters (among the widest in the world, with a surface of more that 1km).

Especially interesting are the many fossils, among which are oysters, that further enhance the 30-minutes walk that ends at the seals beach: a beautiful small beach, where, until few years ago, the Mediterranean Monk Seal used to bring its pups to the world.


Ispingoli Cave

The mild and uniform temperature (15 degrees) makes pretty this route of 280 steps that arrives until the base of the Guinnes column (38 metres high), that joins the floor with the ceiling.

Among the other peculiarities the Virgins abyss, a deep and tight funnel that connects the underground with the underground branches, and set in for 12 km in earth viscera.

At the base of the abyss Phoenician jewellery made by vitreous paste (exhibited at the archaeological museum of Dorgali) and bones attributed to young women.

Because of this finds a legend was born: here Phoenician made human offerings to ingratiate divinities.

Nettuno Cave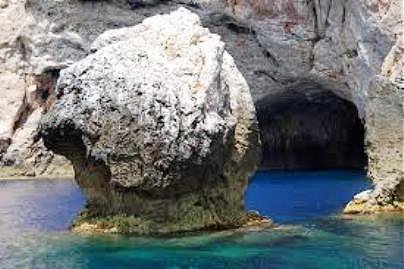 Located on the coast, excavated in millions of year by water, they are composed by different rooms, each one adorned by beautiful stalactites and stalagmites that reach the highness of 20 metres. The route winds along a beautiful salt lake with clear waters and rooms very rich in concretions, with a total length of 200 metres.

Particularly evocative the room called "Tribuna della musica", a balcony that allows to overlook the lake Lamarmora. The name comes from a little orchestra that was here located to play in particular occasions and that allowed to the guests to dance in the little beach below. During summer concerts are still organized in this enchanting scenery.

Excursion during winter are only upon reservation, while in summertime boats leave every hour.

Visiting hours: the entrance includes the guided tour and happens every hour.
April - September: 9.00 - 19.00 (last entrance) October: 9.00 - 18.00 (last entrance) November - March: 10.00 - 15.00 (last entrance).

How to get there: By land: from Alghero, take the panoramic road for Capo Caccia. From the ending parking of Capo Caccia, go down to the Western side of the promontory, one the Escala del Cabirol, a stone staircase built on the cliffs that, with a difference of level of 110 metres leads to the entrance of the cave.

Time distance running: about 1 hour and 15 minutes. By sea: from the port take on of the boats, that with a travel of 1 hour allow to enjoy al the enchanting Riviera del Corallo.

BACK TO MAIN PAGE
Parque de Los Alcornocales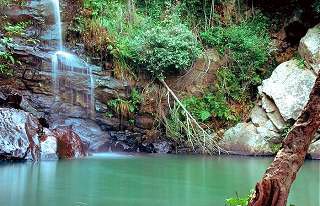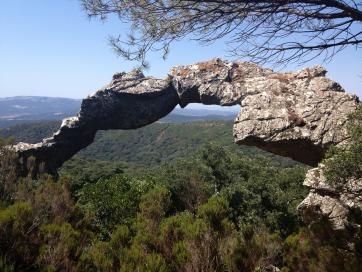 Sailing School
in Costa Smeralda