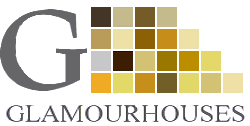 welcome to our holiday's houses and villas,where the classic charms and contemporary lifestyle







Marbella for Culture Lovers




Why is the Costa del Sol one of the most touristic areas of Spain?
Because of its beautiful weather and over 300 days of sun a year. Any time of year is good for visiting this area that stretches along 161 kilometres of coastline of the province of Malaga on the Mediterranean. Are you coming?
Spectacular beaches like Algarrobo, Guadalmar and Malapesquera, and viewing points such as the Balcón de Europa (in Nerja) will make your visit worth it. Plus, nature lovers will also enjoy places like the Nature Reserve Sierra de las Nieves and the Nature Reserve Sierra de Grazalema.
If you are travelling with your family, the Costa del Sol awaits you with leisure parks like Selwo Aventura, Selwo Marina and Bioparc Fuengirola. And if what you are looking for is fun by night, you will find one of the best arrays of nightlife with bars, restaurants and clubs next to the beach.

See the videoclip:



... MORE








The One Ocean MBA'S Conference and Regatta 2019 in Porto Cervo - Sardinia



For the first time in Porto Cervo the 16th edition of the One Ocean MBA's Conference and Regatta, September 22, 2019. . The event, organised by the SDA Bocconi School of Management and by the Yacht Club Costa Smeralda with the partnership of the One Ocean Foundation, saw the participation of about 400 students from top international business schools in Sardinia for three days of sports and discussions themed around environmental sustainability.
The sporting calendar saw 51 teams divided into Offshore and Cruise Classes competing in coastal races while 14 teams in the Open Class competed in windward-leeward races aboard J/24s.
... MORE








Málaga Fashion Week 2018 shows high couture and gives out awards



On September 15, 2018, Spain gave place to the closure day of the eighth edition of the Larios Málaga Fashion Week where important figures of the Spanish Fashion and emerging talents received the most anticipated awards of this season at the longest couture catwalk in Europe.

... MORE








VITUR Summit 2019




The European Event for Holiday Rentals, follows up from the National Holiday Rental Congress that AVVA (the Holiday Rental Association of Andalusia) succesfully organising since 2016, was held in Malaga on 17 and 18 Oct. 2019.
The event has included top-notch presentations, business insights, innovative content and networking opportunities, all taking place in a mythical location of the Fair and Congress Building in Malaga.
The panelists and invited guests has discuss topics such as mobility, innovation, sustainability, excellence and regulation, while partners will showcase the latest solutions to take the Holiday Rentals business to the next level.








New Year's Eve
at the Kempinski Hotel Bahia



Bring in the New Year with style at the Kempinski Hotel Bahia featuring live music, sumptuous food, fine wine.
Paying tribute to the 1st anniversary of the Kempinski La Habana the theme ''Habana Habana'' will bring the Caribbean warmth to the Costa del Sol, delighting guests with an incredible menu and exotic cocktails and cigars.

... MORE








Dani Garcia gets a third Michelin star 2018



Great news for Marbella's gastronomic potential, Dani Garcia has obtained a maximum recognition getting the first three Michelin stars of Malaga in a ceremony that took place at Pavilhão Carlos Lopes of Lisbon a few days ago on November 21st, 2018.

... MORE








3 Secret beaches in Sardinia, the most beautiful of Italy




The "secret" beaches most beautiful in Italy? For Travel Channel are in Sardinia, close to the city of Olbia. The American television channel Travel Channel devoted an episode, aired on January the three most beautiful Italian secret beaches. Secrecy aside, because in Italy are famous, the drafting of the program chose Cala Luna, Cala Coticcio and Cala Goloritzè.
This is the trailer of the advertising broadcast:
https://www.youtube.com/watch?v=mU6j6WoGLlc
Posted on Facebook, where he totaled 750.000 views, and on the same tv site.








Oscar Horacio is celebrating 20 years
of his Golden Book 'Los Cien'



The latest announcement of Oscar Horacio, one of the most remarkable people in Marbella with his show 'Marbella Te Quiero' and golden book 'Los Cien' is about to finish a new book about the 100 most elegant professionals and businesspeople in the world.

The release and presentation of the book is expected to host without any doubt the best gala of the year: the '100' Most Elegant Businesswomen and Professionals of Marbella Internacional. A grand Gala for the presentation of Oscar Horacio's Golden Book was in October 2018.

... MORE







Marbella for Culture Lovers




Why is the Costa del Sol one of the most touristic areas of Spain?
Because of its beautiful weather and over 300 days of sun a year. Any time of year is good for visiting this area that stretches along 161 kilometres of coastline of the province of Malaga on the Mediterranean. Are you coming?
Spectacular beaches like Algarrobo, Guadalmar and Malapesquera, and viewing points such as the Balcón de Europa (in Nerja) will make your visit worth it. Plus, nature lovers will also enjoy places like the Nature Reserve Sierra de las Nieves and the Nature Reserve Sierra de Grazalema.
If you are travelling with your family, the Costa del Sol awaits you with leisure parks like Selwo Aventura, Selwo Marina and Bioparc Fuengirola. And if what you are looking for is fun by night, you will find one of the best arrays of nightlife with bars, restaurants and clubs next to the beach.

See the videoclip:



... MORE








3 Secret beaches in Sardinia, the most beautiful of Italy




The "secret" beaches most beautiful in Italy? For Travel Channel are in Sardinia, close to the city of Olbia. The American television channel Travel Channel devoted an episode, aired on January the three most beautiful Italian secret beaches. Secrecy aside, because in Italy are famous, the drafting of the program chose Cala Luna, Cala Coticcio and Cala Goloritzè.
This is the trailer of the advertising broadcast:
https://www.youtube.com/watch?v=mU6j6WoGLlc
Posted on Facebook, where he totaled 750.000 views, and on the same tv site.








New Year's Eve
at the Kempinski Hotel Bahia



Bring in the New Year with style at the Kempinski Hotel Bahia featuring live music, sumptuous food, fine wine.
Paying tribute to the 1st anniversary of the Kempinski La Habana the theme ''Habana Habana'' will bring the Caribbean warmth to the Costa del Sol, delighting guests with an incredible menu and exotic cocktails and cigars.

... MORE








Málaga Fashion Week 2018 shows high couture and gives out awards



On September 15, 2018, Spain gave place to the closure day of the eighth edition of the Larios Málaga Fashion Week where important figures of the Spanish Fashion and emerging talents received the most anticipated awards of this season at the longest couture catwalk in Europe.

... MORE








VITUR Summit 2019




The European Event for Holiday Rentals, follows up from the National Holiday Rental Congress that AVVA (the Holiday Rental Association of Andalusia) succesfully organising since 2016, was held in Malaga on 17 and 18 Oct. 2019.
The event has included top-notch presentations, business insights, innovative content and networking opportunities, all taking place in a mythical location of the Fair and Congress Building in Malaga.
The panelists and invited guests has discuss topics such as mobility, innovation, sustainability, excellence and regulation, while partners will showcase the latest solutions to take the Holiday Rentals business to the next level.








The One Ocean MBA'S Conference and Regatta 2019 in Porto Cervo - Sardinia



For the first time in Porto Cervo the 16th edition of the One Ocean MBA's Conference and Regatta, September 22, 2019. . The event, organised by the SDA Bocconi School of Management and by the Yacht Club Costa Smeralda with the partnership of the One Ocean Foundation, saw the participation of about 400 students from top international business schools in Sardinia for three days of sports and discussions themed around environmental sustainability.
The sporting calendar saw 51 teams divided into Offshore and Cruise Classes competing in coastal races while 14 teams in the Open Class competed in windward-leeward races aboard J/24s.
... MORE








Oscar Horacio is celebrating 20 years
of his Golden Book 'Los Cien'



The latest announcement of Oscar Horacio, one of the most remarkable people in Marbella with his show 'Marbella Te Quiero' and golden book 'Los Cien' is about to finish a new book about the 100 most elegant professionals and businesspeople in the world.

The release and presentation of the book is expected to host without any doubt the best gala of the year: the '100' Most Elegant Businesswomen and Professionals of Marbella Internacional. A grand Gala for the presentation of Oscar Horacio's Golden Book was in October 2018.

... MORE








Dani Garcia gets a third Michelin star 2018



Great news for Marbella's gastronomic potential, Dani Garcia has obtained a maximum recognition getting the first three Michelin stars of Malaga in a ceremony that took place at Pavilhão Carlos Lopes of Lisbon a few days ago on November 21st, 2018.

... MORE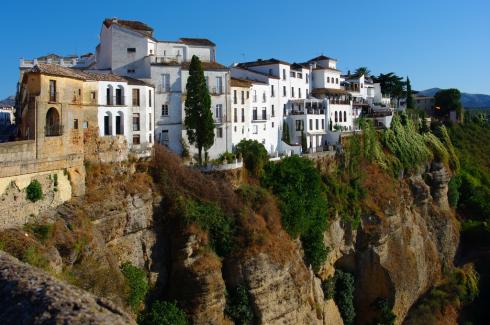 Marbella for Culture Lovers



Why is the Costa del Sol one of the most touristic areas of Spain?
Because of its beautiful weather and over 300 days of sun a year. Any time of year is good for visiting this area that stretches along 161 kilometres of coastline of the province of Malaga on the Mediterranean. Are you coming?
Spectacular beaches like Algarrobo, Guadalmar and Malapesquera, and viewing points such as the Balcón de Europa (in Nerja) will make your visit worth it. Plus, nature lovers will also enjoy places like the Nature Reserve Sierra de las Nieves and the Nature Reserve Sierra de Grazalema.
If you are travelling with your family, the Costa del Sol awaits you with leisure parks like Selwo Aventura, Selwo Marina and Bioparc Fuengirola. And if what you are looking for is fun by night, you will find one of the best arrays of nightlife with bars, restaurants and clubs next to the beach.

See the videoclip:



... MORE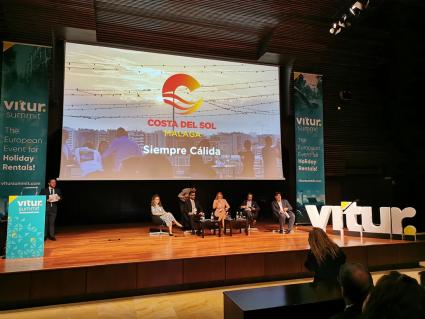 VITUR Summit 2019



The European Event for Holiday Rentals, follows up from the National Holiday Rental Congress that AVVA (the Holiday Rental Association of Andalusia) succesfully organising since 2016, was held in Malaga on 17 and 18 Oct. 2019.
The event has included top-notch presentations, business insights, innovative content and networking opportunities, all taking place in a mythical location of the Fair and Congress Building in Malaga.
The panelists and invited guests has discuss topics such as mobility, innovation, sustainability, excellence and regulation, while partners will showcase the latest solutions to take the Holiday Rentals business to the next level.
3 Secret beaches in Sardinia, the most beautiful of Italy



The "secret" beaches most beautiful in Italy? For Travel Channel are in Sardinia, close to the city of Olbia. The American television channel Travel Channel devoted an episode, aired on January the three most beautiful Italian secret beaches. Secrecy aside, because in Italy are famous, the drafting of the program chose Cala Luna, Cala Coticcio and Cala Goloritzè.
This is the trailer of the advertising broadcast:
https://www.youtube.com/watch?v=mU6j6WoGLlc
Posted on Facebook, where he totaled 750.000 views, and on the same tv site.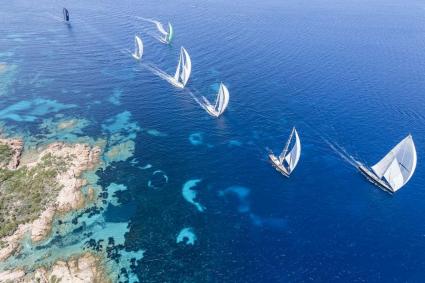 The One Ocean MBA'S Conference and Regatta 2019 in Porto Cervo - Sardinia


For the first time in Porto Cervo the 16th edition of the One Ocean MBA's Conference and Regatta, September 22, 2019. . The event, organised by the SDA Bocconi School of Management and by the Yacht Club Costa Smeralda with the partnership of the One Ocean Foundation, saw the participation of about 400 students from top international business schools in Sardinia for three days of sports and discussions themed around environmental sustainability.
The sporting calendar saw 51 teams divided into Offshore and Cruise Classes competing in coastal races while 14 teams in the Open Class competed in windward-leeward races aboard J/24s.
... MORE
New Year's Eve
at the Kempinski Hotel Bahia


Bring in the New Year with style at the Kempinski Hotel Bahia featuring live music, sumptuous food, fine wine.
Paying tribute to the 1st anniversary of the Kempinski La Habana the theme ''Habana Habana'' will bring the Caribbean warmth to the Costa del Sol, delighting guests with an incredible menu and exotic cocktails and cigars.

... MORE
Oscar Horacio is celebrating 20 years
of his Golden Book 'Los Cien'


The latest announcement of Oscar Horacio, one of the most remarkable people in Marbella with his show 'Marbella Te Quiero' and golden book 'Los Cien' is about to finish a new book about the 100 most elegant professionals and businesspeople in the world.

The release and presentation of the book is expected to host without any doubt the best gala of the year: the '100' Most Elegant Businesswomen and Professionals of Marbella Internacional. A grand Gala for the presentation of Oscar Horacio's Golden Book was in October 2018.

... MORE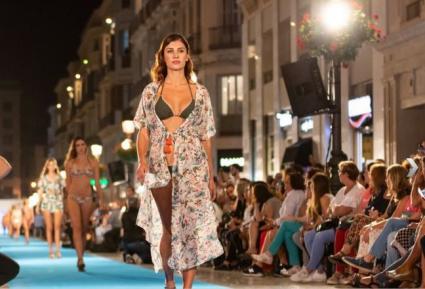 Málaga Fashion Week 2018 shows high couture and gives out awards


On September 15, 2018, Spain gave place to the closure day of the eighth edition of the Larios Málaga Fashion Week where important figures of the Spanish Fashion and emerging talents received the most anticipated awards of this season at the longest couture catwalk in Europe.

... MORE
Dani Garcia gets a third Michelin star 2018


Great news for Marbella's gastronomic potential, Dani Garcia has obtained a maximum recognition getting the first three Michelin stars of Malaga in a ceremony that took place at Pavilhão Carlos Lopes of Lisbon a few days ago on November 21st, 2018.

... MORE