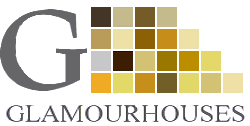 welcome to our holiday's houses and villas,where the classic charms and contemporary lifestyle







Dani Garcia gets a third Michelin star 2018



Great news for Marbella's gastronomic potential, Dani Garcia has obtained a maximum recognition getting the first three Michelin stars of Malaga in a ceremony that took place at Pavilhão Carlos Lopes of Lisbon a few days ago on November 21st, 2018.

Dani has become the first chef in Malaga with three Michelin stars, after being awarded the third for the restaurant which bears his name at the Puente Romano. Congratulations Dani and all his team. The recognition also goes to Restaurante El Lago, Messina Restaurante and Restaurante Skina for each maintaining its Michelin star.

Dani Garcia has made history. The Marbella's 3 Michelin star has become the first three Michelin stars of Malaga by winning one more for his restaurant .
He received the Michelin Star joining the podium of the eleven tri-stars that complete El Celler de Can Roca, Arzak, Akelarre, ABaC, Aponiente, Lasarte, DiverXO, Azurmendi, Martín Berasategui and Quique Dacosta (this year Sant Pau, by Carme Ruscalleda, is dismounted by closing).

As pointed out in the Michelin Guide, the inspectors have awarded Marbella the highest distinction "thanks to its unique way of reformulating Andalusian cuisine in a contemporary key, making each preparation tell a different story based on a product that links up with local tradition". They were also particularly surprised by "the play of contrasts" and by "the staging of a good part of their dishes".


... BACK



---







Dani Garcia gets a third Michelin star 2018



Great news for Marbella's gastronomic potential, Dani Garcia has obtained a maximum recognition getting the first three Michelin stars of Malaga in a ceremony that took place at Pavilhão Carlos Lopes of Lisbon a few days ago on November 21st, 2018.

Dani has become the first chef in Malaga with three Michelin stars, after being awarded the third for the restaurant which bears his name at the Puente Romano. Congratulations Dani and all his team. The recognition also goes to Restaurante El Lago, Messina Restaurante and Restaurante Skina for each maintaining its Michelin star.

Dani Garcia has made history. The Marbella's 3 Michelin star has become the first three Michelin stars of Malaga by winning one more for his restaurant .
He received the Michelin Star joining the podium of the eleven tri-stars that complete El Celler de Can Roca, Arzak, Akelarre, ABaC, Aponiente, Lasarte, DiverXO, Azurmendi, Martín Berasategui and Quique Dacosta (this year Sant Pau, by Carme Ruscalleda, is dismounted by closing).

As pointed out in the Michelin Guide, the inspectors have awarded Marbella the highest distinction "thanks to its unique way of reformulating Andalusian cuisine in a contemporary key, making each preparation tell a different story based on a product that links up with local tradition". They were also particularly surprised by "the play of contrasts" and by "the staging of a good part of their dishes".


... BACK



---
Dani Garcia gets a third Michelin star 2018


Great news for Marbella's gastronomic potential, Dani Garcia has obtained a maximum recognition getting the first three Michelin stars of Malaga in a ceremony that took place at Pavilhão Carlos Lopes of Lisbon a few days ago on November 21st, 2018.

Dani has become the first chef in Malaga with three Michelin stars, after being awarded the third for the restaurant which bears his name at the Puente Romano. Congratulations Dani and all his team. The recognition also goes to Restaurante El Lago, Messina Restaurante and Restaurante Skina for each maintaining its Michelin star.

Dani Garcia has made history. The Marbella's 3 Michelin star has become the first three Michelin stars of Malaga by winning one more for his restaurant .
He received the Michelin Star joining the podium of the eleven tri-stars that complete El Celler de Can Roca, Arzak, Akelarre, ABaC, Aponiente, Lasarte, DiverXO, Azurmendi, Martín Berasategui and Quique Dacosta (this year Sant Pau, by Carme Ruscalleda, is dismounted by closing).

As pointed out in the Michelin Guide, the inspectors have awarded Marbella the highest distinction "thanks to its unique way of reformulating Andalusian cuisine in a contemporary key, making each preparation tell a different story based on a product that links up with local tradition". They were also particularly surprised by "the play of contrasts" and by "the staging of a good part of their dishes".
... BACK
---