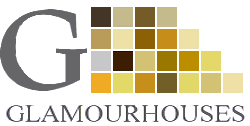 welcome to our holiday's houses and villas,where the classic charms and contemporary lifestyle







Málaga Fashion Week 2018 shows high couture and gives out awards



On September 15, 2018, Spain gave place to the closure day of the eighth edition of the Larios Málaga Fashion Week where important figures of the Spanish Fashion and emerging talents received the most anticipated awards of this season at the longest couture catwalk in Europe.

The designer Javier Alcantara received the deserved Alfiler de Oro Pasarela Larios Málaga Fashion Week 2018, from the hand of the Deputy Mayor and Councilor, Elisa Pérez de Siles and Pepe Cobo, founding partner of El Pimpi. On the same day, the event was opened by the Tenerife designer, Juan Carlos Armas, with the participation of Dunnes Stores with the signatures Savida and Gallery; and the designs of Lucas Balboa, Hind Iraqi Caftan, Banana Moon, Ewaiso, Mario Teo, Impeccable Modas, Sixteen One, Mann and closure by Ágatha Ruiz de la Prada.

In addition, the model Carmen Celli, has been the winner of the Beauty MY Award from the hand of the director of the Institute of Beauty and Aesthetic Medicine, Myriam Yébenes and Elisa Pérez de Siles. An award that recognizes the qualities of the models to the parade. Also receiving a prize of 3,000 euros in treatments at its boutique center in Malaga.

For her part, Carmen López, owner of the firm Mann Ceremonia y Sastrería, has received on behalf of the organization of Pasarela Larios Malaga Fashion Week, the award for the revelation company in Malaga, specializing in groom, best man and companions.

In its 6th edition, it has been positioned as a cultural and tourist event of the first level. An event that aims to support trade and the local economy, providing a space in which creators can show the latest trends and novelties of their collections directly and close to the public.


... BACK



---







Málaga Fashion Week 2018 shows high couture and gives out awards



On September 15, 2018, Spain gave place to the closure day of the eighth edition of the Larios Málaga Fashion Week where important figures of the Spanish Fashion and emerging talents received the most anticipated awards of this season at the longest couture catwalk in Europe.

The designer Javier Alcantara received the deserved Alfiler de Oro Pasarela Larios Málaga Fashion Week 2018, from the hand of the Deputy Mayor and Councilor, Elisa Pérez de Siles and Pepe Cobo, founding partner of El Pimpi. On the same day, the event was opened by the Tenerife designer, Juan Carlos Armas, with the participation of Dunnes Stores with the signatures Savida and Gallery; and the designs of Lucas Balboa, Hind Iraqi Caftan, Banana Moon, Ewaiso, Mario Teo, Impeccable Modas, Sixteen One, Mann and closure by Ágatha Ruiz de la Prada.

In addition, the model Carmen Celli, has been the winner of the Beauty MY Award from the hand of the director of the Institute of Beauty and Aesthetic Medicine, Myriam Yébenes and Elisa Pérez de Siles. An award that recognizes the qualities of the models to the parade. Also receiving a prize of 3,000 euros in treatments at its boutique center in Malaga.

For her part, Carmen López, owner of the firm Mann Ceremonia y Sastrería, has received on behalf of the organization of Pasarela Larios Malaga Fashion Week, the award for the revelation company in Malaga, specializing in groom, best man and companions.

In its 6th edition, it has been positioned as a cultural and tourist event of the first level. An event that aims to support trade and the local economy, providing a space in which creators can show the latest trends and novelties of their collections directly and close to the public.


... BACK



---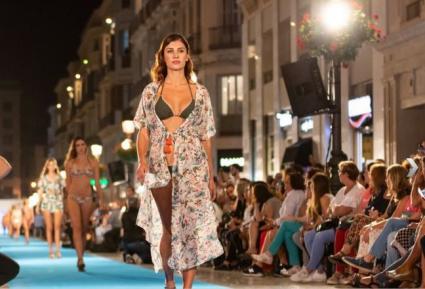 Málaga Fashion Week 2018 shows high couture and gives out awards


On September 15, 2018, Spain gave place to the closure day of the eighth edition of the Larios Málaga Fashion Week where important figures of the Spanish Fashion and emerging talents received the most anticipated awards of this season at the longest couture catwalk in Europe.

The designer Javier Alcantara received the deserved Alfiler de Oro Pasarela Larios Málaga Fashion Week 2018, from the hand of the Deputy Mayor and Councilor, Elisa Pérez de Siles and Pepe Cobo, founding partner of El Pimpi. On the same day, the event was opened by the Tenerife designer, Juan Carlos Armas, with the participation of Dunnes Stores with the signatures Savida and Gallery; and the designs of Lucas Balboa, Hind Iraqi Caftan, Banana Moon, Ewaiso, Mario Teo, Impeccable Modas, Sixteen One, Mann and closure by Ágatha Ruiz de la Prada.

In addition, the model Carmen Celli, has been the winner of the Beauty MY Award from the hand of the director of the Institute of Beauty and Aesthetic Medicine, Myriam Yébenes and Elisa Pérez de Siles. An award that recognizes the qualities of the models to the parade. Also receiving a prize of 3,000 euros in treatments at its boutique center in Malaga.

For her part, Carmen López, owner of the firm Mann Ceremonia y Sastrería, has received on behalf of the organization of Pasarela Larios Malaga Fashion Week, the award for the revelation company in Malaga, specializing in groom, best man and companions.

In its 6th edition, it has been positioned as a cultural and tourist event of the first level. An event that aims to support trade and the local economy, providing a space in which creators can show the latest trends and novelties of their collections directly and close to the public.
... BACK
---