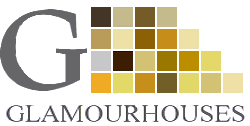 welcome to our holiday's houses and villas,where the classic charms and contemporary lifestyle







Oscar Horacio is celebrating 20 years
of his Golden Book 'Los Cien'



The latest announcement of Oscar Horacio, one of the most remarkable people in Marbella with his show 'Marbella Te Quiero' and golden book 'Los Cien' is about to finish a new book about the 100 most elegant professionals and businesspeople in the world.

The release and presentation of the book is expected to host without any doubt the best gala of the year: the '100' Most Elegant Businesswomen and Professionals of Marbella Internacional. A grand Gala for the presentation of Oscar Horacio's Golden Book was in October 2018.

The number of personalities included in such book will be likely prominent figures as Manolo Santana, Olivia Valere, Kristina Szekely, Dr. Kai Kaye, Karen Valere, Arno Valere, Oscar Horacio, Shulamit von Bismarck, Sandro Morelli, Tony Hatch, among others.
Oscar Horacio is now days finishing his book ''The 100 Most Elegant Entrepreneurs And Professionals of Marbella International'' In a message posted on his personal Facebook account he thanked all the people that are part of his new book that will undoubtedly be the best of the 30 edited books so far.
According to Horacio's words ''It will be a very special book dedicated to all women in a year where the protagonists are yourselves''. Within the next days, he's planning to announce where we will be celebrated the Golden Book Gala to present all people his new book.

The book that every year celebrates a different purpose has always had a mutual fleck, business people in Marbella. A book that as of today is celebrating 20 years. Oscar Horacio has created ''Los Cien'' from Marbella, where he explained that with only one edition it would've been impossible to bring together all those people that according to him, form an important part of the life and history of the best place in the world, Marbella.


... BACK



---







Oscar Horacio is celebrating 20 years
of his Golden Book 'Los Cien'



The latest announcement of Oscar Horacio, one of the most remarkable people in Marbella with his show 'Marbella Te Quiero' and golden book 'Los Cien' is about to finish a new book about the 100 most elegant professionals and businesspeople in the world.

The release and presentation of the book is expected to host without any doubt the best gala of the year: the '100' Most Elegant Businesswomen and Professionals of Marbella Internacional. A grand Gala for the presentation of Oscar Horacio's Golden Book was in October 2018.

The number of personalities included in such book will be likely prominent figures as Manolo Santana, Olivia Valere, Kristina Szekely, Dr. Kai Kaye, Karen Valere, Arno Valere, Oscar Horacio, Shulamit von Bismarck, Sandro Morelli, Tony Hatch, among others.
Oscar Horacio is now days finishing his book ''The 100 Most Elegant Entrepreneurs And Professionals of Marbella International'' In a message posted on his personal Facebook account he thanked all the people that are part of his new book that will undoubtedly be the best of the 30 edited books so far.
According to Horacio's words ''It will be a very special book dedicated to all women in a year where the protagonists are yourselves''. Within the next days, he's planning to announce where we will be celebrated the Golden Book Gala to present all people his new book.

The book that every year celebrates a different purpose has always had a mutual fleck, business people in Marbella. A book that as of today is celebrating 20 years. Oscar Horacio has created ''Los Cien'' from Marbella, where he explained that with only one edition it would've been impossible to bring together all those people that according to him, form an important part of the life and history of the best place in the world, Marbella.


... BACK



---
Oscar Horacio is celebrating 20 years
of his Golden Book 'Los Cien'


The latest announcement of Oscar Horacio, one of the most remarkable people in Marbella with his show 'Marbella Te Quiero' and golden book 'Los Cien' is about to finish a new book about the 100 most elegant professionals and businesspeople in the world.

The release and presentation of the book is expected to host without any doubt the best gala of the year: the '100' Most Elegant Businesswomen and Professionals of Marbella Internacional. A grand Gala for the presentation of Oscar Horacio's Golden Book was in October 2018.

The number of personalities included in such book will be likely prominent figures as Manolo Santana, Olivia Valere, Kristina Szekely, Dr. Kai Kaye, Karen Valere, Arno Valere, Oscar Horacio, Shulamit von Bismarck, Sandro Morelli, Tony Hatch, among others.
Oscar Horacio is now days finishing his book ''The 100 Most Elegant Entrepreneurs And Professionals of Marbella International'' In a message posted on his personal Facebook account he thanked all the people that are part of his new book that will undoubtedly be the best of the 30 edited books so far.
According to Horacio's words ''It will be a very special book dedicated to all women in a year where the protagonists are yourselves''. Within the next days, he's planning to announce where we will be celebrated the Golden Book Gala to present all people his new book.

The book that every year celebrates a different purpose has always had a mutual fleck, business people in Marbella. A book that as of today is celebrating 20 years. Oscar Horacio has created ''Los Cien'' from Marbella, where he explained that with only one edition it would've been impossible to bring together all those people that according to him, form an important part of the life and history of the best place in the world, Marbella.
... BACK
---