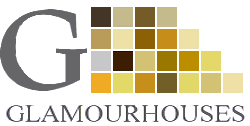 welcome to our holiday's houses and villas,where the classic charms and contemporary lifestyle







Marbella for Culture Lovers




Why is the Costa del Sol one of the most touristic areas of Spain?
Because of its beautiful weather and over 300 days of sun a year. Any time of year is good for visiting this area that stretches along 161 kilometres of coastline of the province of Malaga on the Mediterranean. Are you coming?
Spectacular beaches like Algarrobo, Guadalmar and Malapesquera, and viewing points such as the Balcón de Europa (in Nerja) will make your visit worth it. Plus, nature lovers will also enjoy places like the Nature Reserve Sierra de las Nieves and the Nature Reserve Sierra de Grazalema.
If you are travelling with your family, the Costa del Sol awaits you with leisure parks like Selwo Aventura, Selwo Marina and Bioparc Fuengirola. And if what you are looking for is fun by night, you will find one of the best arrays of nightlife with bars, restaurants and clubs next to the beach.

See the videoclip:






Adventure tourism
Try caving or canyoning, come see the Cueva del Tesoro cave (the only sea cave open to visitors in all Europe), go to the marinas or play golf on the famous courses of the Costa del Sol.
Birthplace of Picasso
Birthplace of the famous painter Pablo Picasso. We recommend visiting the museum dedicated to this artist and monuments like the Cathedral, the Alcazaba of Malaga and the Ronda Bullring.
Activities for everyone
Don't forget the endless shops for doing all kinds of shopping in this area, or its very Mediterranean gastronomy, with typical dishes such as fresh fried fish. And to return home very well-rested, you can always go to any of its spas or spa resorts.In addition to the capital of Malaga, the Costa del Sol also has lovely municipalities, many of which are internationally know.


... BACK



---







Marbella for Culture Lovers




Why is the Costa del Sol one of the most touristic areas of Spain?
Because of its beautiful weather and over 300 days of sun a year. Any time of year is good for visiting this area that stretches along 161 kilometres of coastline of the province of Malaga on the Mediterranean. Are you coming?
Spectacular beaches like Algarrobo, Guadalmar and Malapesquera, and viewing points such as the Balcón de Europa (in Nerja) will make your visit worth it. Plus, nature lovers will also enjoy places like the Nature Reserve Sierra de las Nieves and the Nature Reserve Sierra de Grazalema.
If you are travelling with your family, the Costa del Sol awaits you with leisure parks like Selwo Aventura, Selwo Marina and Bioparc Fuengirola. And if what you are looking for is fun by night, you will find one of the best arrays of nightlife with bars, restaurants and clubs next to the beach.

See the videoclip:






Adventure tourism
Try caving or canyoning, come see the Cueva del Tesoro cave (the only sea cave open to visitors in all Europe), go to the marinas or play golf on the famous courses of the Costa del Sol.
Birthplace of Picasso
Birthplace of the famous painter Pablo Picasso. We recommend visiting the museum dedicated to this artist and monuments like the Cathedral, the Alcazaba of Malaga and the Ronda Bullring.
Activities for everyone
Don't forget the endless shops for doing all kinds of shopping in this area, or its very Mediterranean gastronomy, with typical dishes such as fresh fried fish. And to return home very well-rested, you can always go to any of its spas or spa resorts.In addition to the capital of Malaga, the Costa del Sol also has lovely municipalities, many of which are internationally know.


... BACK



---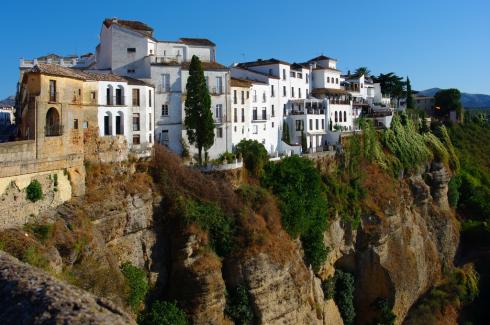 Marbella for Culture Lovers



Why is the Costa del Sol one of the most touristic areas of Spain?
Because of its beautiful weather and over 300 days of sun a year. Any time of year is good for visiting this area that stretches along 161 kilometres of coastline of the province of Malaga on the Mediterranean. Are you coming?
Spectacular beaches like Algarrobo, Guadalmar and Malapesquera, and viewing points such as the Balcón de Europa (in Nerja) will make your visit worth it. Plus, nature lovers will also enjoy places like the Nature Reserve Sierra de las Nieves and the Nature Reserve Sierra de Grazalema.
If you are travelling with your family, the Costa del Sol awaits you with leisure parks like Selwo Aventura, Selwo Marina and Bioparc Fuengirola. And if what you are looking for is fun by night, you will find one of the best arrays of nightlife with bars, restaurants and clubs next to the beach.

See the videoclip:






Adventure tourism
Try caving or canyoning, come see the Cueva del Tesoro cave (the only sea cave open to visitors in all Europe), go to the marinas or play golf on the famous courses of the Costa del Sol.
Birthplace of Picasso
Birthplace of the famous painter Pablo Picasso. We recommend visiting the museum dedicated to this artist and monuments like the Cathedral, the Alcazaba of Malaga and the Ronda Bullring.
Activities for everyone
Don't forget the endless shops for doing all kinds of shopping in this area, or its very Mediterranean gastronomy, with typical dishes such as fresh fried fish. And to return home very well-rested, you can always go to any of its spas or spa resorts.In addition to the capital of Malaga, the Costa del Sol also has lovely municipalities, many of which are internationally know.
... BACK
---